We're back with the very first…brand new exclusive interview with Lord Solo of the Lost Mindz Collective! The Cleveland local just released his debut ep "Vivid" and self directed video "Bad Dreamz" featuring Lord Stalin. We asked him a few questions for you guys so check it out!
Q. Hey! So what's your day been like so far?
Good, just chilling with the fam (Lost Mindz Collective). 
Q. Where are you from and how's the come up for a young rapper?
I'm from Cleveland Ohio, the come up here isn't that hard if you really put in work and connect with people that's on the same shit, you know.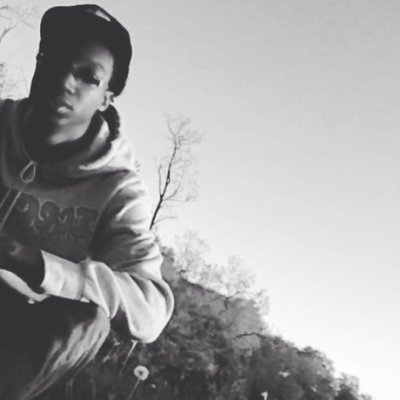 Q. Do you have a name or specific idea for the type of music you make?
Nah but it's different, it's like an alternative rap I guess, you can call it (that) haha. 
Q. What are your favorite bars you've dropped so far?
I don't know. Most of em are my favorite. It's hard to say for real. 
Q. Tell me a little about the process of making your debut EP "Vivid."
Well I was just laying tracks in then I decided to make an EP. The first track journey is more of my newish style then it goes back to older tracks when I was actually finding my flow. Then the last track was a track with my newer flow "lucid Dreamz" - and then it's a sequel to it on my brother Stalin's up-in-coming tape called "bad dreamz" and that music video just dropped too; on Peacecollection LMC YouTube page. Check that out.
Q. What do you get into when you aren't creating music? 
Skateboarding, meditating, shooting videos, smokin good tree haha, creating designs for my clothing line and just chillin and mobbin with the fam. 
Q. What type of rap music do you NOT make?
Shitty rap haha, I don't rap about money and all dat I just rap about what I do or whats on my mind. I believe I'm pretty decent compared to some rappers that already made it and are ass.
Q. Big ups for rocking with us from the beginning! Let everyone know where they can find and follow you!
Hell yeah fosho. Follow me on Twitter and IG @_lordsolo 
Soundcloud: lord solo 
YouTube: Lord Solo 
#God #LMC #KMOD